Selecting a Lender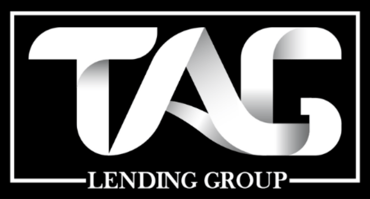 It's a big financial decision to refinance your mortgage. Your mortgage refinance can go as smoothly as possible if you have the correct expertise, the proper paperwork, and the right lender.
When choosing a lender to handle your refinance, here are some questions to consider:
Will you continue to service my loan after it closes, or will you sell it to someone else? After a loan is closed, not every lender continues to service it. From the time you apply to the time you pay off your loan.

What are your hours of availability? It's critical to have someone available to answer your queries, even after regular business hours.

How much do your rates and fees cost? Rates and fees differ significantly from one lender to the next. You can search around to see which rates and fees are best for you, but remember that the lowest rate doesn't always imply the best mortgage experience.

What percentage of your clients are satisfied? Thirty years is a long time to deal with any firm; reading reviews from past customers might help you determine if you've discovered one you can work with for a long time.

Would I be able to complete the process online, or will I need to visit a branch? If you're short on time, the opportunity to submit documents online can make all the difference. Make sure you choose a lender who will make your mortgage process as simple as possible.
How long will the procedure take? If you need to close quickly, you'll need to find a lender who will prioritize your loan.
Documents Your Lender Is Likely To Request
It is critical to prepare your financial documentation before applying for a mortgage so that you can finalize your loan promptly. Here are some of the items your mortgage lender is likely to ask for:
Pay stubs from the last two pay periods

W-2s from the previous two years

Bank statements from the last two months
If you're getting a loan alongside your spouse or someone else, they'll need to produce these documents, so your lender has a complete picture of your financial status.
You'll need to give a few more documents to prove your income if you're self-employed. Some lenders will want your total tax return to determine the exact amount of money coming in and going out.
The Expenses of Refinancing
You may be required to pay the following fees:
Application fee: Even if your loan got denied, you must pay this cost.

Appraisal fee: You'll almost certainly need an appraisal so that your lender has an accurate and up-to-date valuation for your home. Your lender may be able to forego the appraisal in some situations, such as with a streamlined refinance.

Inspection fee: Depending on the loan you're getting, some inspections may be necessary.

Attorney review and closing fee: This fee covers the lawyer's costs who conducts the closing for the lender.

Title search and insurance: A title search is frequently necessary to ensure that your home is free of liens and that you are the legal owner. You'll also have to pay for title insurance, a one-time fee that protects you and your lender from any title issues caused by a prior owner.
When you apply for a refinance, Loan Estimate will be given to you, which details the fees associated with your loan. Your lender will send you a Closing Disclosure before closing, which will detail your final numbers and show you exactly what you're paying for.
The Time It Takes to Refinance
A typical Refinance will take 30 to 45 days, but several factors can cause the process to take longer. Any other parties participating in the mortgage transaction have the potential to cause a delay. To close your loan, your lender will interact with various third parties, including appraisers, inspectors, and title agencies. Keep in mind that delays may occur while your lender obtains information from these third parties.
Depending on your case's intricate, the refinance process may take longer or shorter. For example, errors in your credit report can slow down the process. Any financial or other life adjustments you make can also add to the length of time it takes. Changing employment or acquiring new lines of credit while undergoing a refinance, for example, could cause issues with your closing date. On the other hand, keeping your lender informed might assist keep the procedure on track.
Locking Your Rate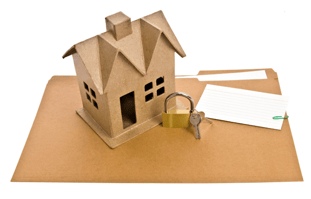 You'll have the option to lock your mortgage rate once you've completed your mortgage application. Mortgage rates fluctuate daily, and locking your rate protects you from a substantial rate increase before you complete it.
Most lenders will let you lock your rate for 30, 45, or 60 days, but bear in mind that if you need to extend the time frame beyond what was originally agreed upon, you may have to pay a fee.